Family Labradoodles and Goldendoodles – Home
Welcome to the Family
We would like to introduce you to our multi-generational American Labradoodles, Australian Labradoodles, and Goldendoodles. If you are looking for the perfect family companion, you have come to the right place. We are a family first, and our dogs are an integral, loving part of our lives. They have been bred to be as gentle, as intelligent, and as devoted, as they are beautiful.
We expect nothing less of our puppies!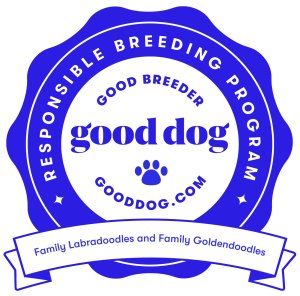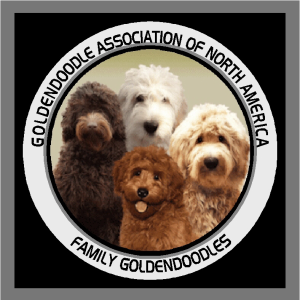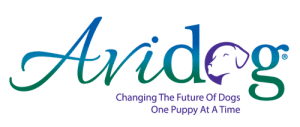 Our Puppies
Our puppies are multi-generational Labradoodles and Goldendoodles. They will be hypo-allergenic, non-shedding, wonderful, playful and probably the best dog you will ever own! Their parents all have exceptional temperaments and are fun loving, intelligent family members. We are very proud of our dogs and the puppies we raise. Every possible advantage is given to our puppy family members, and it shows. We have many happy families that have gotten their perfect Labradoodle or Goldendoodle from us.
Available Puppies
About Family Labradoodles
Our dogs have freedom to run and play and just be dogs; to swim and dive after a ball or a crab or visit our neighbors without the threat of cars. We have Doodle Dog Park every Saturday morning (most all our neighbors have a Doodle or two), where everyone gets together and the Doodles socialize, but it's the puppies that are the highlight of our year. We have dozens of lifetimes worth of beautiful memories.
We can't wait to invite you to the family!
"We got home at about 2 AM on Wednesday (he did pretty well in the car). We stopped for regular breaks and he had no problem going potty in the most random strips of grass 😉 Wednesday morning was great! We let him out regularly and then at 10AM decided that we would bell train him so that he could tell us when he had to go out. By 10:30AM (yes, only 30 minutes) he had the hang of it. Every single time he has to potty (or wants to go romp in the yard) off to the bell he goes."

The Lewis Family
"I can't say enough about our Murphy (your Beau) that joined our family in November 2013. He is truly the best dog! Murphy loves nothng better than a ride in the car. He gets to ride and take our girls to school every morning. You only have to say "ride" and he will most definately beat you to the car. He loves the water and we have enjoyed taking him to the lake. He is by far one of the prettiest parti labradoodles I have ever seen and people stop us every time they see him to ask what he is and to tell us how beautiful he is. I could go on and on about how well trained, smart and beautiful he is but I will wrap by saying that Murphy has taken over our bed and has stolen our hearts. He has made our family complete! Thank you!!"

Kim and Rodney Sherrill

Fayetteville, NC
"Hi Martha

Sam is now a little over 2 years old. Where do I begin. He is our baby so gentle and well behaved. He is so well mannered. Everyone loves him. Weighs 71 lbs. Just a beautiful dog. He goes to work with his Dad everyday and sleeps with his Mommy and Daddy every nite. I don't know what our home would do without him. Everyone loves Sam. Thanks for bringing Sam into this our world. Hope all is well with you and your family."

Ralph and Terri Phillips
More Testimonials
Our Parents
If you haven't already fallen in love with our puppies, come meet the parents raised and bred by Family Labradoodles!
Meet the Parents